Programming kicked off on June 24 with the RMM Forum, led by Mary Knysh, who for the past 25 years has conducted and trained facilitators in drumming in the United States and around the world. The forum focused on using movement and rhythm to encourage playing music for the sheer joy of it.
"We're here to present real working ideas that you can take home," said forum moderator Mary Luehrsen, executive director of The NAMM Foundation. "NAMM Members make a better musical world!"
Knysh highlighted the physical and social benefits of playing music, in addition to offering promotional ideas for community outreach activities.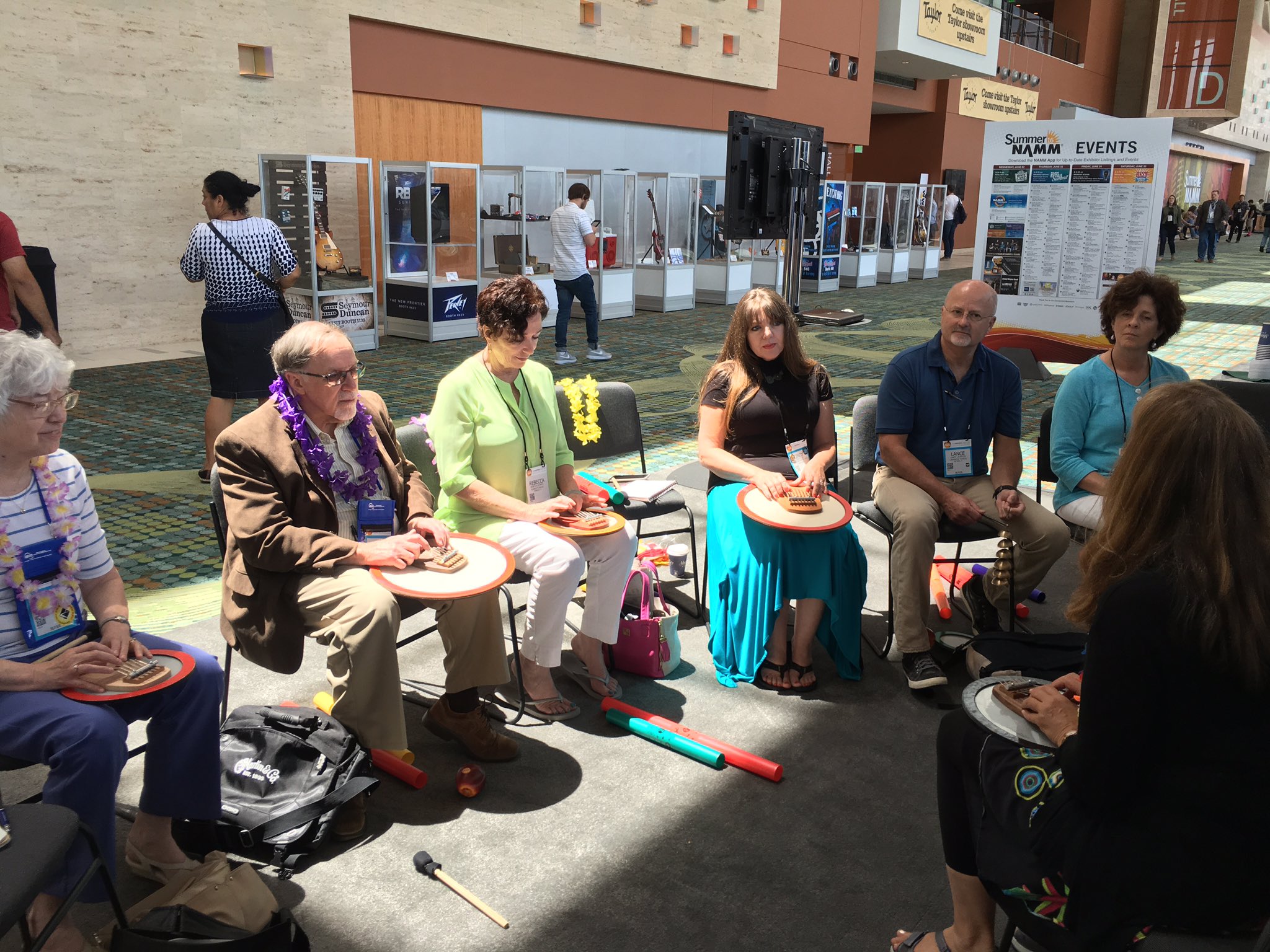 Attendees learned specific tips for hosting recreational music making events in their stores, and included Cindy Cook, retail co-owner of The Candyman Strings & Things.
"If people understood the benefits of making music you could reach out to a lot of organizations," said Knysh. "Buzzwords retailers can use on social media to connect with people include: engaging, enlivening, fun, and brain altering."
Ukulele & Drum Circles
On Music Industry Day, Sat. June25, NAMM Members and Nashville locals gathered in the Member Center of Music City Center to participate in the Ukulele Circle. Attendees were given the opportunity to play Kala brand ukes, learning the basics from facilitator Todd Elgin.
To close out the show, NAMM Members and the local community drummed up enthusiasm for the music industry at the All-industry Drum Circle. In collaboration with Remo, Inc., and led by facilitator Ed Gaus from Bongo Boy Music School, the experience brought 50 participants to the circle.
"I'm looking forward to playing every drum to see how they all sound," said attendee, Samuel Langseth.
Indeed, he did.